About McKillip Animal Hospital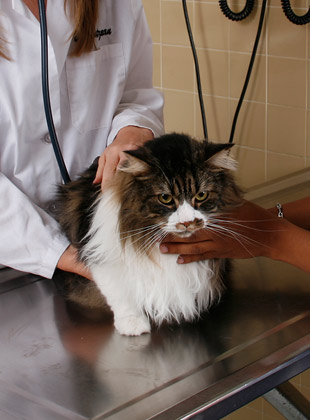 Welcome to McKillip Animal Hospital in Lakeview, Chicago
Welcome to McKillip Animal Hospital in Chicago (Lakeview)! We are a multi-doctor practice that prides itself on a small-town feel with warm, friendly and courteous service. When you and your pet arrive at our hospital, you aren't just "visiting the vet"—you're joining a family of compassionate pet owners and veterinary medical experts dedicated to the health of your pet.
Located in the heart of Chicago at 2867 N. Clark St. in the Lakeview/Wrigley area, McKillip Animal Hospital is a full-service veterinary hospital offering wellness care, vaccinations for dogs and cats, surgery, internal medicine, hospitalization, advanced diagnostics, pet boarding and more.
At McKillip Animal Hospital, your pet's health is our priority. We emphasize preventive care and create a health and wellness plan based on your pet's unique needs. Through regular exams and vaccinations, we get to know your pet one-on-one and provide individual care.
Our skilled veterinarians and staff use the latest veterinary medical technology—including X-rays, ultrasound and advanced surgical procedures—when caring for your pet. But it is our dedication to compassion, respect and your pet's safety that sets us apart.
McKillip Animal Hospital has cared for pets in Chicago for more than 80 years. Founder M.H. McKillip was president of the first Illinois State Veterinarian Examination Board and the founder of the McKillip Veterinary College. McKillip Animal Hospital carries on the tradition of the latest veterinary medicine coupled with compassionate care. We are an active member of the community. Many staff members support and participate in fundraising events for local charities and we donate to animal rescue programs regularly.
Payment Information
Payment is due at the time services are provided. We accept cash, checks, Visa, MasterCard, Discover, and American Express. McKillip Animal Hospital also proudly accepts CareCredit and pet insurance. If you use CareCredit or pet insurance, we will be happy to assist you in completing claim requests.