Chicago Pet Boarding & Grooming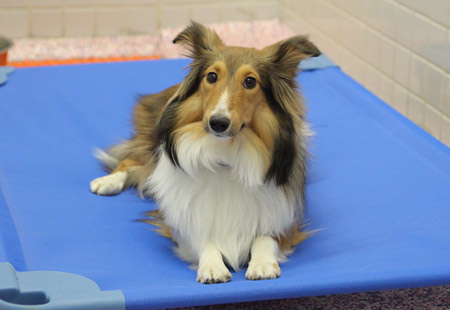 Pet-Boarding Services
McKillip Animal Hospital offers spacious pet boarding accommodations for pets of all sizes, from small rabbits to large Great Danes.
Our boarding facility in Chicago is open only to our clients. We provide a safe, comfortable place for your pet to stay while you're out of town. All guests receive freshly-laundered bedding. Your pet stays in our comfortable temperature-controlled kennels and all pet guests receive plenty of love, attention and playtime with our caring staff.
Our kennel fills up fast and space is limited. Because of this, we ask that you make a reservation for your pet's stay with us. Call us at 773-248-7266 to schedule your pet's boarding stay.
Pet-Grooming Services
McKillip Animal Hospital does not offer professional grooming services. We do, however, offer baths, including medicated and flea baths and dips, as well as basic "clean-up" grooming such as combing/brushing, trimming mats, and shaving.