Allen Glater, DVM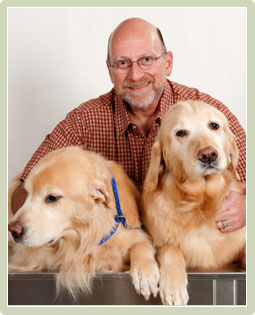 Associate veterinarian Dr. Allen Glater has cared for pets at McKillip Animal Hospital since 1982. His mother was a nurse, and Dr. Glater's pursuit of a career in veterinary medicine grew out of his interest in medicine and animals. He most enjoys helping foster the bond between people and their pets by practicing high-quality veterinary medical care.
A native of New London, CT., Dr. Glater attended Trinity College in Hartford and received his Bachelor's Degree in Biology in 1975. He went on to attend the University of Michigan at Ann Arbor and received his Master's Degree in Microbiology in 1977. He continued his education at the University of Illinois at Urbana-Champaign College of Veterinary Medicine. He received his Bachelor's Degree in Veterinary Medicine in 1979 and was awarded his Doctorate of Veterinary Medicine in 1981.
Dr. Glater is a member of the Chicago Veterinary Medical Association, the American Veterinary Medical Association, the Association of Exotic Mammal Veterinarians and the Lesbian & Gay Veterinary Medical Association.
He shares his home with a number of dogs, cats and tropical fish. Dr. Glater's hobbies include gardening, traveling, watching sports and photography.