Anthony Brizgys, DVM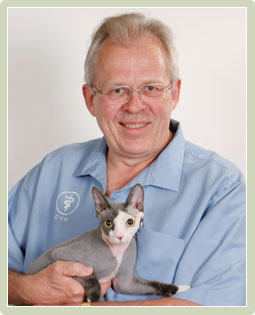 Dr. Anthony Brizgys is the medical director at McKillip Animal Hospital. A native of Chicago, Dr. Brizgys enjoys meeting new clients and getting to know their pets. He also enjoys the relationship and bonds he has formed with the clients and pets that have come into the hospital since he began practicing veterinary medicine here in 1974.
Dr. Brizgys completed his undergraduate education at the University of Illinois at Champaign-Urbana and received his Bachelor's Degree in Biology in 1974. He continued his veterinary education at the University of Illinois at Champaign-Urbana College of Veterinary Medicine and was awarded his Doctorate of Veterinary Medicine in 1974.
Veterinary dermatology is just one of Dr. Brizgys many professional interests. He is a member of the American Veterinary Medical Association, the Illinois Veterinary Medical Association at the Chicago Veterinary Medical Association.
Outside of work, Dr. Brizgys enjoys dining out, going to classic car shows, traveling abroad and spending time with friends. He is the proud father of four adult children, Rana, Paul, Douglas and Alexa, and they enjoy going out, seeing movies and going on bike rides together.