Stephanie Bender Bramson, DVM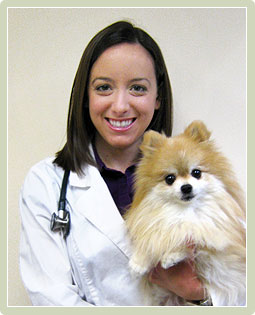 Dr. Stephanie Bender Bramson has been practicing veterinary medicine since 2013 and has been caring for animals at McKillip Animal Hospital since 2014. She loves working as a veterinarian because it allows her to combine her passion for animals and science to help keep pets healthy and happy. She especially enjoys working to help strengthen the special bond between people and their pets.
Dr. Bender Bramson received her bachelor's degree in Animal Science from the University of Illinois at Urbana-Champaign in 2009. She continued her education at the University of Illinois and earned her Doctorate of Veterinary Medicine in 2013.
Dr. Bender Bramson's professional interests include surgery, internal medicine, dentistry, and dermatology. She is a member of the American Veterinary Medical Association and the Chicago Veterinary Medical Association.
In her free time, Dr. Bender Bramson enjoys spending time with her family, traveling, hiking, and taking long walks with her dog Mya.